Description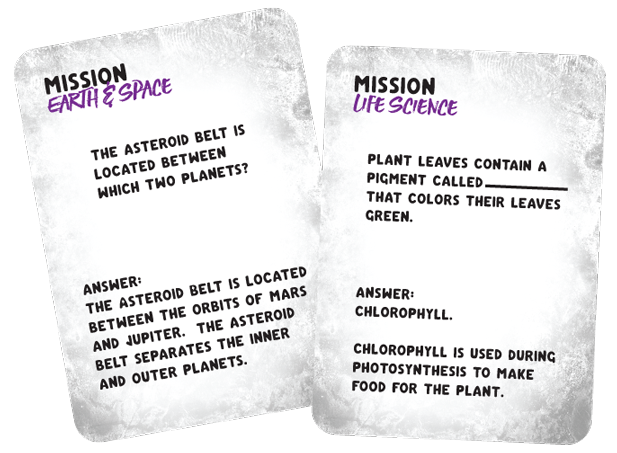 Race To Space: Science Edition
Do you know how an astronaut's mass and weight differ in space? Do know know why plants have roots, or what process they use to make their own food?
Mission Science focuses on science standards in the areas of:
Life Science
Earth & Space
Physics
Nature of Science
What Do Teachers Think?
"Phenomenal! This is a must have for every educator and parent! What an exciting way to engage middle school and elementary school students. Race To Space is a fantastic learning tool!"
– Janjay Gehndyu, Ed.D., 8th Grade Science Teacher
How To Play
See What Educators Have To Say